Dr.Martens are back in "style" i guess you can say, now my questions is YAY or NAY?!
Would you rock them?? In the 90s or so I remembered goth kids used to wear them && Daria :)
Now I see that they are EVERYWHERE! Some of the colors are real pretty, & they have some intersting styles.
I kind of want to own a pair & see how i`ll look in them. But I do not want to spend 100 + on them I barely wear them.... hmmm decisions...
H&M has the knockoffs for $40 I believe.... OR I could hit up the outlets && see if they have them cheaper...
Are these boots just a trend that will fade or decide to stay??
*i really like these...I WANT; flower pattern = ♥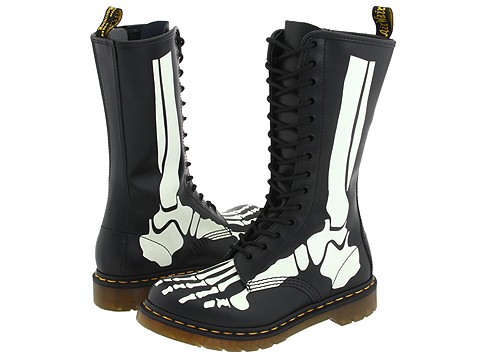 I heard they glow in the dark??